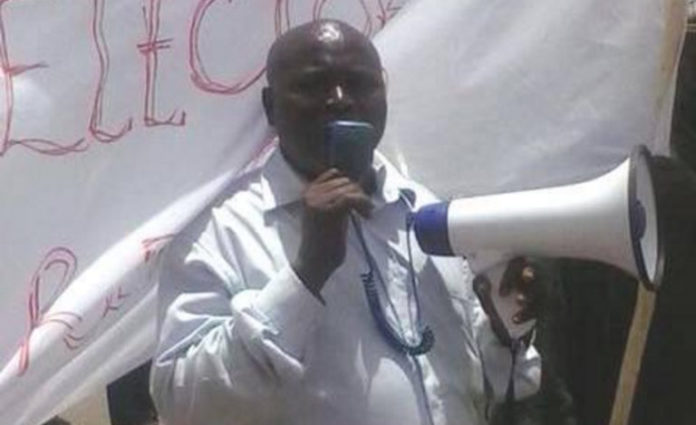 Some years back, I wrote on the National Assembly to legislate an act centred on presidential term limit in memory of the late Solo Sandeng. Given an era of instant glorification with society moving at lightening pace, people have a tendency to exaggerate or just about easily forget events on the go. And since trends on the (new) Gambia story seem an ever alluring prospect in a state of constant flux – commitment to "Teamwork" and "Trust" is a favourite recipe for success.
Few months ago, Forbes magazine expounded on the Magniesty Act, a tool of U.S. foreign policy geared towards legitimate international financial transactions. The law was actually the initiative of Bill Browder, a US born financier, carried out in memory of Sergei Magnitsky, a Russian tax advisor who uncovered tax fraud implicating (Kremlin) Russian officials. In 2008, Magnitsky was imprisoned in Russia and later died in jail as a result of the mistreatment he suffered.
The U.S. Congress rushed to approve the law as a tool of sanctions against individuals who commit gross human rights violations. These include visa bans, issued arrest warrant through Interpol, among others. Targeted sanctions also apply to freeze the financial resources of perpetrators which may otherwise have been used to continue the atrocities – former president Jammeh and his cronies are sanctioned under the said act.
If The Gambia and Senegal's leaders are truly serious about fighting corruption and trans-border crimes, the issue would have discussed loud and clear with coordinated agreements on arrest warrant and return of ill-gotten wealth. I see no reason why such policy can't translate among all ECOWAS member countries – in fact Africa-wide – if continental leaders are truly serious about the issue of corruption, capital flight – #SeneGambiaSecretariat must act!
The problem of corruption and poverty, and endless wars on the continent are directly interrelated. Evidently, the proceeds of corruption continues to fund and funnel small scale arms, organised crime & wars, as Liberia & Sierra Leone was; while Somalia, Mali and D.RC continue to burn.
The Kofi Annan foundation cites capital flight as the biggest drain on resources from the continent. Africa needs NOT foreign aid if ever positioned to regulate its financial system to stem the tide of disappearing wealth into Swiss banks and dodgy real estate.
With its vast land spaces and rich mineral resources, the Democratic Republic of Congo seem cursed from the start, as foreign handlers & beneficiaries refuse to let go. The way wealth is stolen is easy – sign bogus contract deals or pay valuable mineral resources at the lowest minimum – for vast profit sums at the other end. That was the case with Sierra Leone, true of Gambia today, as with oil rich Libya.
A thing or two about China – The Chinese Communist Party (C,C.P) employs zero tolerance approach to corruption, even while its leaders live lavish. It is known to issue death sentences to party officials charged with corruption. Although one calls not for such harsh laws in The Gambia, something drastic has to change if we are to address the scourge of dodgy deals in our government.
To memorialise the memory of the very brave Solo Sandeng, I call on parliament to earmark a special provision as part of electoral law reforms on presidential "Term Limit." In his final interview – at the height of Jammeh's brutality – Mr Sandeng foretold his own death in an audio recording in circulation '… if I am to be killed, I hope to die for a purpose that Gambia is free …', paraphrasing his last known interview – and so it was.
Is that not the mark of bravado, unselfish sacrifice, and honour for the freedoms we all enjoy today? While we can never repay his worth, we sure can, at the very least, honour his memory.
Also dedicated to the memory of all those killed & victimized during 'Jammeh' years.
Gibril Saine, the writer, is based in the United Kingdom.