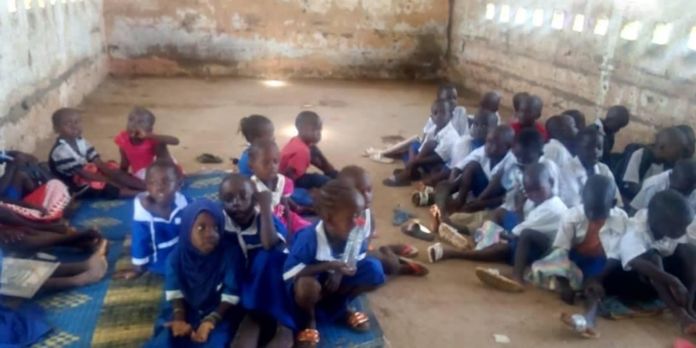 By Lamin Njie
Tens of pupils at Kerewan Lower Basic School sit on the floor during lessons because the school does not have enough desks and chairs.
Kerewan Lower Basic School in Kerewan Samba Sira in Central River Region has 513 learners with 13 teachers.
Pupils in ECD 1 and ECD 2 sit on the floor during lessons, with learners in the two classes numbering 65.
A teacher at the school told The Fatu Network: "The government is aware of this issue because education officials have been coming here.
"Even the governor Abba Sanyang once came to the school and found the children sitting on the floor.
The Fatu Network understands four pupils from Grades 1 to 6 share a chair and a desk during lessons at the school.