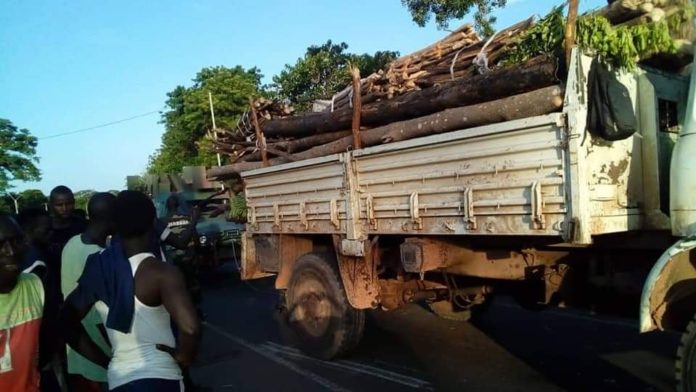 Senegalese troops at Bwiam deployed a spike on a Gambia Prisons Service truck damaging one of its tyres.
A GPS truck was returning from collecting firewood on Tuesday when Senegalese troops threw a spike at it.
A GPS source confirmed the incident telling The Fatu the soldiers claimed they didn't recognise the vehicle – as they were newly deployed to the country.
The commander himself apologised and gave money for the tyre to be fixed, the source said.