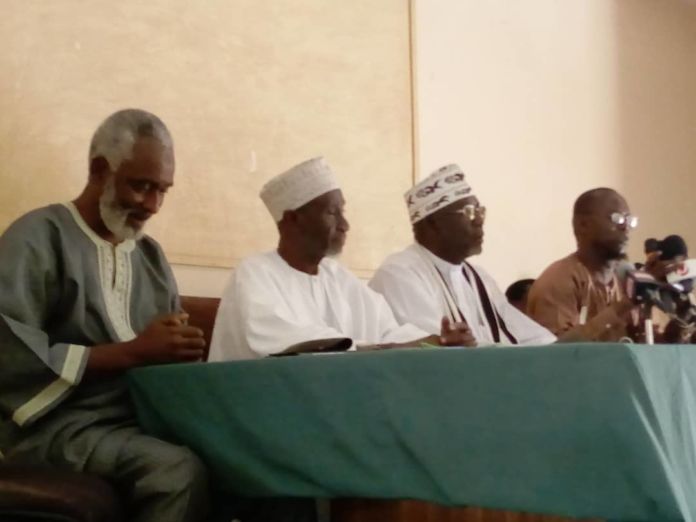 By Adama Makasuba
Supreme Islamic Council has vowed to continue campaigning against any plan for the inclusion of the word 'secular' in The Gambia's new constitution.
Debate has been raging over whether the preamble of country's new constitution should carry the word 'secular'.
Gambian Christians are strong advocates of the words because they believe it would create a level playing field for all religions in the country. Gambian Muslims on the other hand are against the idea saying the word is anti-religion.
Speaking at a news conference on Tuesday, Sheikh Hamma Jaiteh of SIC said: "If the other religious groups opt or decide to ally with the word (secular) in an ideological fight or competition to deconsecrete or dereligionise and to despiritualise our norms and values, that will never deter us to continue advocating peacefully against the inclusion of the word in the new constitution.
"Secularizing the country is a threat to our religious freedom and practices because Supreme Islamic Council believes that the inclusion of the word is a serious security threat to our religious freedom and harmony and the respect that the country has been known for."
Another SIC official Cardi Ousman Jah described the word as 'dangerous' adding, "we are anti-secular and we don't want it."