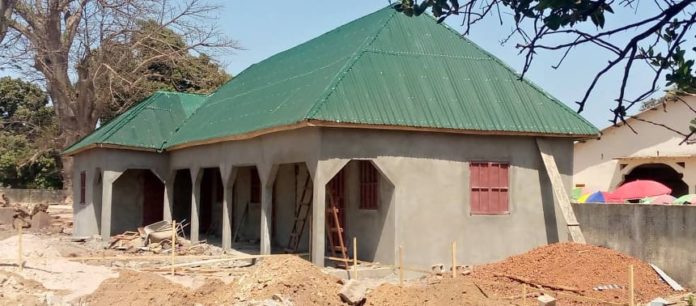 Work is progressing on the torched Sanyang Police Station, according new photos seen by The Fatu Network.
The people of Sanyang reached out to top businessman Abubakary Jawara for help after the town's police station got set on fire during violent protests in Sanyang in March.
Jawara then accepted to re-build the police station and a project costing 2.2 million dalasis was then rolled out.