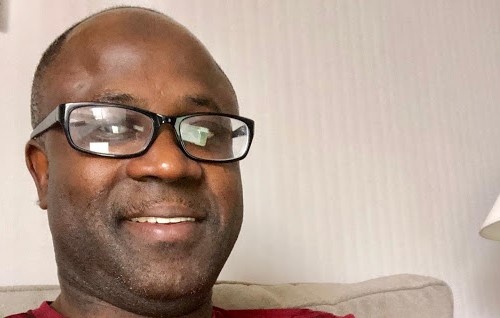 The Gambia used to be one of the most isolated, most oppressive and disconsolately countries in the world when it comes to respect for the rule of law and due process. Just over four years ago, everything seemed to be just normal by the standard of failed state ruled by a dictator. People were heavily restricted, civil societies movements were systematically scrutinized, thousands of political activists were jailed, economic sanctions largely imposed by the west. The questions everyone wants to know is that why change has not come after so many decades of dictatorship? What are the significant driving forces behind this? Why does the government lack public trust as well as the strive to create a broader space in combating corruption?
Motivation of my write-up
I was born and grew up in The Gambia a great chunk of my life under Jawara's and early part of Jammeh regime. I travelled to the United States for a better and more secure life. When I came to the USA, one of the most encouraging factors that I found important was the driving force behind healthy democracy and good governance. Without a doubt, one of the greatest organizational capacity of good governance, is to build on the quality of organizations so that development is based on organizational capacity rather than simply relying on political will, personal will of a strong leader and state power, which may not be sustainable over the longer term.
Having a skilled staff is not sufficient if the government organization do not have the capacity to make good use of these skills. Capacity of government organizations is a key factor in the provision of many important services to businesses and the public, and in creating conditions for economic progress and social cohesion. After fifty-four years of economic stagnation, insurmountable corruption, massive national debt and lack of effective government that works for everyone; what is our stake and commitment in turning our country around?
How long will we own a depleting health care system which has resulted in lost of lives whilst our national coffers are looted? How long will we own a poor electricity system that cannot supply stable source of power without constant load shedding? How long will we own poor infrastructure system? How long will we own a government that works just for a few and not for all Gambians? How long will we own a government which allows vultures and mafias schmoozing our meager resources? How long will we own a government that is fixated on longevity in government as a hiring tool rather than hiring qualified personnel who will bring transformational change?
The struggle that defeated Yaya Jammeh was solely based on the belief that Gambia deserves better, her people deserve better, both urban and rural Gambia deserves better, our agricultural sector deserves better. With these rhetorical questions in mind, are we better off now than four years ago? Let's reflect on the possibility of something new for all Gambians because we deserve better! Reflect on the massive national debt we incur as a country which the government has been asking for deferment on the payments! Reflect on the composition of personnel who are in key positions within our government have they delivered on the basic needs? With ten months away before 2021 December national elections, let us start a conversation in our political rallies, gatherings, homes and bantabas which will address these needs. The renewed energy and enthusiasm across the political spectrum are commendable let's redouble our efforts in order to salvage Gambia from its current predicament. Our political environment is intense, this will increase as the elections draw near let us fasten our belts because it worth the FIGHT! For fifty-four years this notion that somehow, we must continue on the path of mediocrity will not only deter progress as a country but will go at greater length in betraying the trust of those who died for the freedom.
Sariang Marong
Vancouver, WA
USA