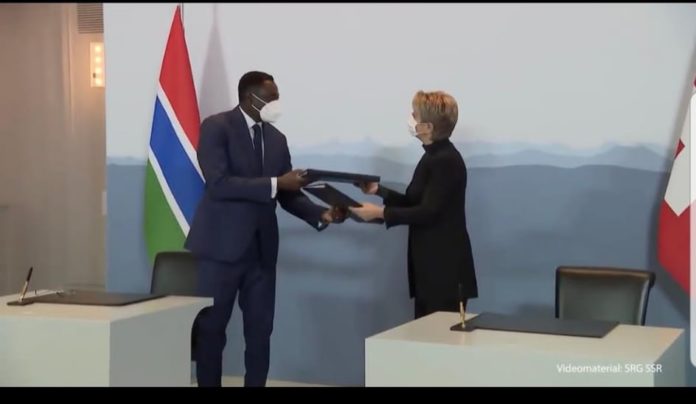 Madi Jobarteh has led calls for a 'so-called' cooperation agreement the Gambia government said it signed with Switzerland.
A government delegation led by Vice President Dr Isatou Touray earlier this month signed a deal on migration with Switzerland with Switzerland saying it involves deportation.
The foreign ministry had been tightlipped about it but it on Wednesday issued a press released confirming a deal has been signed.
Madi Jobarteh said shortly after the press release: "Where is the so-called Cooperation Agreement between The Gambia and Switzerland on migration? Citizens have a right to see a signed copy of the agreement. The Foreign Minister has a duty to make it public."
GDC's MC Cham Jnr reacted to the press release today writing: "The Gambia Government press release on the so-called protection of Gambian migrants in Switzerland, from the Foreign Affairs ministry is fake. The news we got since last week and it was published across many media outlets is that the government has signed a deportation agreement with the Swiss authorities.
"It was signed by the Vice President Dr Isatou Touray and Foreign Affairs minister Dr Momodou Tangara. The government should tell the Gambians the truth. We need to see the document they signed."