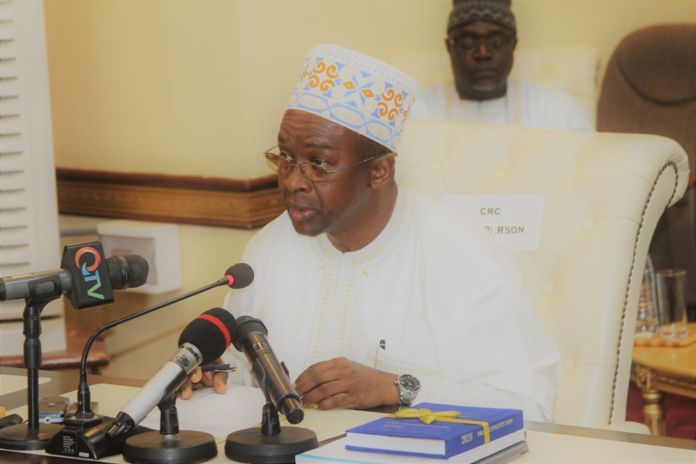 The draft constitution was always bound to fumble. This was the belief held by many fervid observers.
A new constitution was one of the things that sat highly on the agenda of the coalition when it was preparing to enter the political trenches back in 2016. A complete break from the past was what it was looking at, and for one to truly put Yahya Jammeh's dictatorship behind him, a new constitution is somewhere to start from.
But the voting down of the draft constitution on Tuesday by MPs after more than two years of labor reeks of a big debacle. It's massive in many ways, and one major repercussion is that it might have just about spelt the end for the New Gambia project.
The MPs' debate on the constitution promulgation bill 2020 lasted three days but what it has certainly brought out is the partisan politics in them. Even if they try to convince themselves of something else.
If I'm to tell you the truth, the debate was a war of political giants, President Adama Barrow Vs Ousainou Darboe. Pure and simple and clear.
All UDP MPs supported the bill – and while they claim it's for the national interest, the writing was clear on the wall: the draft favours Darboe greatly and they were loving that.
UDP cum independents that are now in love with President Barrow and NRP MPs saw it as a plot against against the President and so they voted against it.
Elsewhere, anything APRC people suspect to be anti-them, be sure they will reject it. APRC MPs voted 'NO' because they feel it's a conspiracy against 'Yahya Jammeh's 1997'. Although they might along the way helped Barrow.
But I feel sorry for the man hired to build the draft constitution. It's always painful for someone to do a job only for him to be told it's awful.
The nation had high hopes and confidence in Justice Cherno Sulayman Jallow when he was chosen to cobble together this document. The nation gave him what it required: 116 million dalasis. But he will feel really bad that his employers are not impressed by his work.
Lamin Njie is the editor in chief of The Fatu Network.