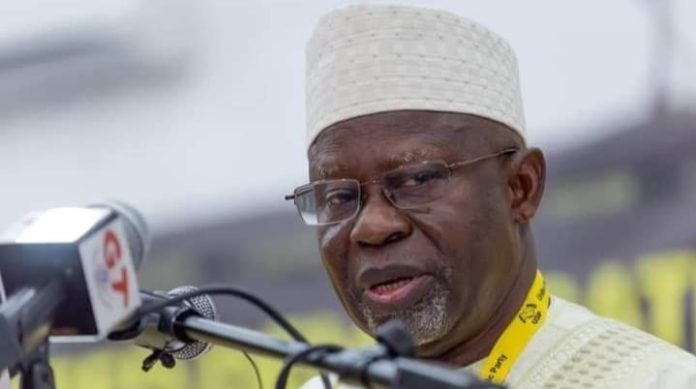 I don't want to say it but I have to: President Adama Barrow will win the December election.
UDP folks will assemble here now and say I have been bought, that it's 'Covid money' that is talking. I am in trouble.
"I know I have what it takes to defeat President Adama Barrow," the party's leader Darboe told me shortly after the party returned him as flagbearer earlier this month. I don't think so.
The December election will surely make for the most vigorously contested election in Gambia's history. For some, it's about revenge. For others, it's about saving their skin. APRC comes to mind with the latter.
One thing cannot be disputed: UDP has been the most pragmatic party on the ground since 2018. Officials of the party have gone everywhere in a bid to get the buy-in of voters. That's actually a smart tactic.
Yet, the power of incumbency is dangerously working against them. A once unpopular president is getting more and more popular, something I bravely put down to money. These NPP folks have money and they are not ashamed of splashing it.
Another thing that is bringing trouble to UDP is the party's belligerent supporters. All they do is bully people. While they think that's a way to bring people to the party, they're unconsciously sending them away.
I will hate it to see President Barrow win this election. Five years is more than enough for me to know he is incompetent at this job. I wish someone else was president in December.
I voted for President Barrow in 2016 not just because I disliked Jammeh but also because I found him to be honest. He said he was going to serve for only three years and I believed him. When he wrote off that pledge, I felt he duped me and I have since not been able to forgive him. What is a man if he can't stay true to his word?
But it's further disintegration that awaits UDP if the party fails in December. The likes of Momodou Sabally are certainly not people minted to stay in opposition forever. There is every likelihood they will swift ground if it ever occurred to them the party can never take power.
My dad is 100% UDP and I hope this article is not read to him.
Lamin Njie is the editor-in-chief of The Fatu Network. The views expressed in this article are his and do not necessarily reflect the editorial position of The Fatu Network. You can follow him on Facebook @ Lamin Njie official