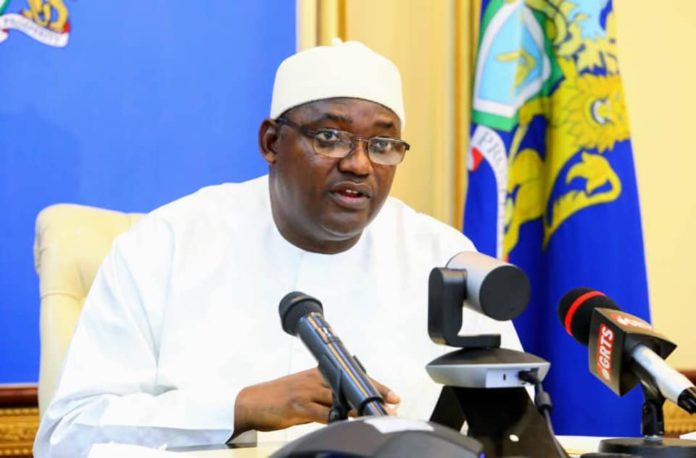 This is the moment for you to understand President Barrow and his government are clueless about how to deal with the coronavirus pandemic.
Since March, when this crisis began, this government has received a considerable amount of criticism for the way and manner it is handling the crisis. If not for the dithering for it to close the country's borders, it is for the healthcare workers getting disaffected because they're not given all the support or even the terribly executed lockdowns.
The situation has now gotten to scary extent. Daily cases continue to be in the double digits, with doctors and nurses getting infected left, right and centre. It's all becoming really messed up, and something serious needs doing to prevent coronavirus from running us down.
There have been too many missteps in our coronavirus fightback but the most ridiculous is the lifting of the state of public emergency by the president. If you ask me, it doesn't make sense.
There is no effort needed for one to know lockdown is one of the best ways to slow a spread of coronavirus. With this, I mean well-implemented lockdowns, not the jumbled ones carried out by our president.
In State House's statement on Friday, the president scrapped the state of emergency after consultation with health experts and the Cabinet Sub-Committee on Covid-19.
But someone appears not serious here. The president is saying he walked back the SoPE after consulting the health experts – the very same experts who on a daily basis are baying for 'stringent' lockdown measures. Just check the experts' daily situation reports and you will see lockdown is actually No. 1 on their list of recommendations.
Our flailing healthcare system risks collapsing if the country should register a certain high number of cases. And given the fast-and-furious way and manner the virus is spreading, it will only require a well-implemented lockdown.