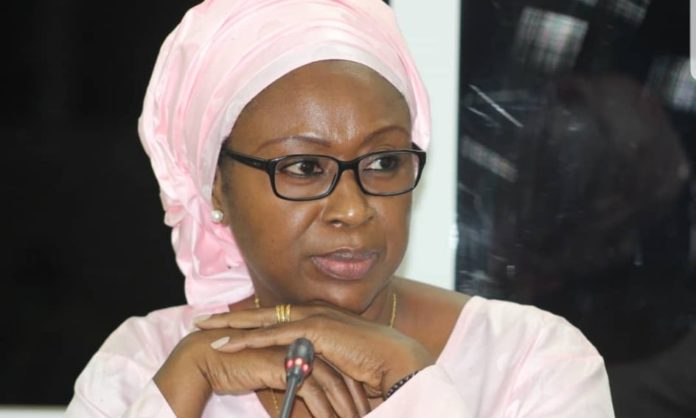 The philosophy of one man is that one should protest a bad act. For a moment, it looked to me Mama Fatima Singhateh appreciated this philosophy coming to the TRRC.
Thursday's showdown between Mama Fatima Singhateh and Haddy Dandeh Jabbie was probably the biggest battle of two women since the TRRC was set up. What do you think?
Somehow, Mama knew she was going into the trenches and opted to wear all her arms. But she found an equally battle-ready lawyer in front of her.
One thing I did not see coming though is her rejection of almost every claim. I'd at least expected her to own up to certain things. She disappointed me, just as Amie Bensouda, who confidently said the bad decrees she created for Jammeh were in fact good. If she lied? I will leave that to the TRRC.
While Mama wouldn't hesitate to bellow 'that's totally false' into the microphone, it was her battle mate Haddy who would not stop either. In two instances, Haddy was cruel as she was savage.
'We know the law as much as you do," Haddy blasted her in one instance. Another savage put-down that would have seen the two women exchange blows if it were not for the cameras was when Haddy sarcastically told Mama she for a minute thought it was Jammeh himself speaking when Mama said she found it concerning foreigners were preaching human rights to Gambia. Those actually were Jammeh's exact words.
Something that one may not forget about this war is Mama's claim she did not know about the human rights violations. I dare say she must be living under a rock to not know the human rights violations that occurred while she served in Jammeh's government. Again I will leave that to the TRRC.
Gambians have since discovered new terms such as 'legal jungler' referring to Mama and her ilk. The ruthlessness of Gambians laid bare once more. Pretty much.