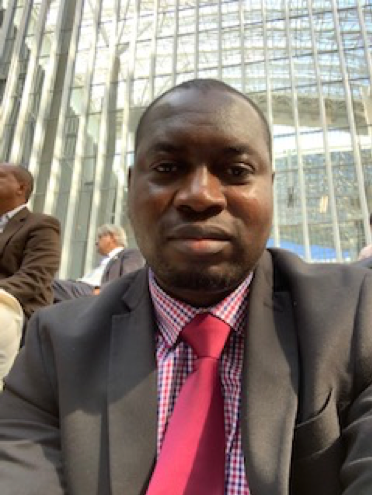 To: Cousin Malamin Jammeh, South Korea
Date: June 23, 2020
Dear Malamin
Kombo will never be the way it used to be 30 years ago.  This is because of globalization, demographic changes, the capital city effect and migration among others. For Kombo to maintain its political and economic base in the long term, it must own and control resources, particularly land.  I would therefore focus my letter on individual and group initiatives for the future of Kombo. On the government land grab, I won't focus on that because the Kombo Yiriwa Kafoo (KYK) has adequately dilated on that in their open letter to the President.
Yes, some are complaining that our Kabilos are selling their land, that's true…but what are we doing in return? Are we all dead? Abandoned Kombo and travelled to mars? Or found a comfortable life in "sugar candy hills "?  Let's remember people have rights to their properties and economic choices.
In the past, there were two economic seasons- the farming season and the non-farming season. So, our grandparents were freer after the farming season.  But today, every day is the beginning of another farming season because of the gradual disappearance of farms, formal employment, land grab, migration, travels, and commercialization of land just to name a few has increased pressure on land availability.
Today our diet has changed, the type of houses we build and live in has also changed as well as our interpersonal relationships and utilities. All these requires money to sustain our quality of life. Consequently, these have become some of the push factors why our own brothers are selling our land.
Malamin, on the recent developments in Kombo, my friend Ensaring of Gunjur Sey Kunda told me that Gunjur Nyaabada and Sambuya coastline are sinking and women of Sanyang are not getting much from harvesting their fields because of mining. Bonga fish is beyond the means of many Cham, Camara, Touray and Jammeh families because "Pigs Life Matter" in China. My uncles in Mandinaring were in desperate need of fresh air because of pollution from gasoil refineries. Before I forget, do you remember the singing of the parrots in Salaji, Nyambia and Brikama Gidda- Kembujeh forest parks? The parrots are singing no more because their homes are being destroyed and some are even threatening to go "back way to Europe" as their food security is no longer guarantee. Am sure Chief Sanjally and Sir Dawda will not be happy with us for not doing enough to enforce the spirit of the Banjul Declaration for the protection of flora and fauna.  The last time I checked Kerr-Fatou, Uncle Ousman Mayaa was saying, "they fried him with his own oil", meaning they will take a hectare and pretend to compensate with 20 by 25 meters in his own land which he could not even access. Fatou Jaw also said, "they rob Peter of his land to pay Paul in the same community, Sukuta.
The good thing is that some politicians have started talking about it but is not enough. Kombo needs solutions now, before the 2021 elections as the orphans and widows of Faburama urgently need roof over their heads.  The government should compensate the victims of land grab, return forest to communities and repeal the unconstitutional State's Land Act as they did with the "Age Limit". The State's Land Act has been robbing the people of Kombo their land for a very long time while the rest of The Gambia keep theirs. But am I too optimistic?
In conclusion, I encourage some of you wealthy Kombo natives including the diaspora to buy land and invest in agriculture, industries and housing (individually or partnership) in addition to the current strategies used by the KYK.  If you don't do this, others will do, and they will collect rent from our children.
May Allah bless Kombo
Your brother
Lamin Bojang, Sukuta born US resident