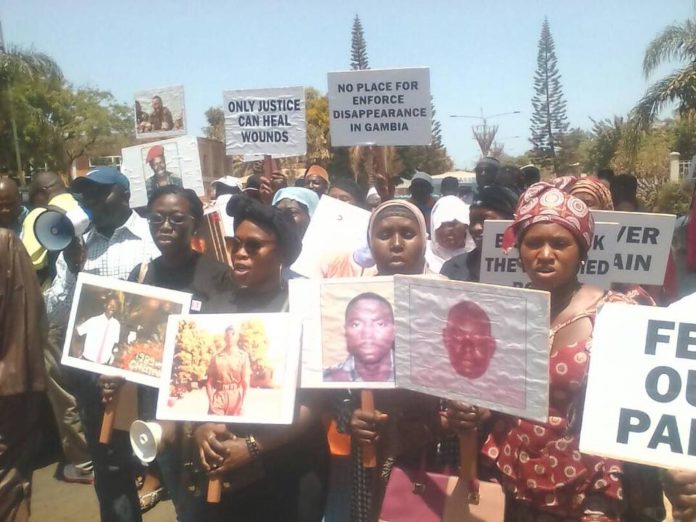 BANJUL: Victims of former President, Yahya Jammeh and their family members were out protesting at the gates of the country's Supreme Court on Tuesday calling for justice.
The peaceful protest was observed with placards calling for justice without delay in all the local languages.
Some of the placards read: " Hear Our Cries", "Feel Our Pains" and "Justice For Enforced Disappearance" among others.
"What do we want"?, a voice said on a PA Systems.
"We want justice now," the crowd of protesters responded
The protesters were seeking justice for victims of enforced disappearances. They also demanded explanations about the bodies of those exhumed last year. They want the bodies to be returned to their families for befitting burials.
The families of the late Captain Basiru Barrow, Cadet Amadou Sillah, Kanyiba Kanyi, Mamut Ceesay, April 10th Victims, 30th December and the Kalama Revolution victims among others were among the crowd.
Speeches were made by Aisha Jammeh, Zainab Lowe, Aja Ya Mai Ceesay and Sukai Dahaba of UDP's Kalama Revolution among others.
Meanwhile, the protesters demand that the Barrow Administration delivers justice to the victims without delay.