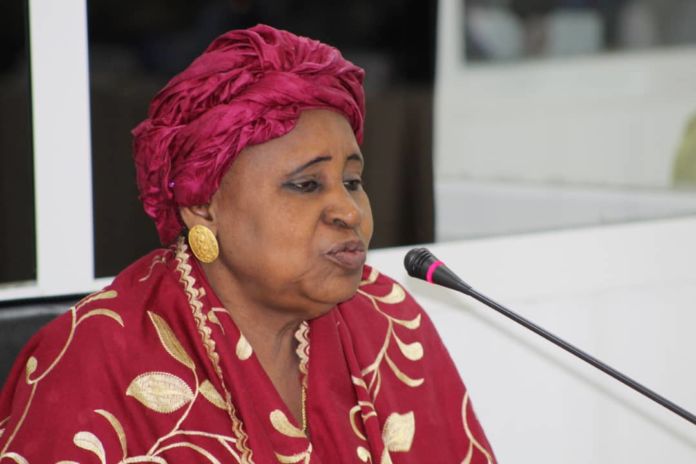 By Lamin Njie
Former Vice President Isatou Njie Saidy said on Thursday she did not give any order to the head of the Gambian army in 2000 to deploy soldiers as students protested the death of their colleague.
Hundreds of students in The Gambia in April 2000 took to the streets following the death of Ebrima Barry.
Barry, 19, died on April 9, 2000 after he was apparently tortured by men of the fire and rescue service. The next day, students in urban Gambia and in Brikamaba filled the streets to demand justice. At least thirteen students were killed during the protests.
Njie-Saidy was the acting president at the time of the protest, with then president Yahya Jammeh away in faraway Cuba.
The 67-year-old appeared before the TRRC on Thursday but she peppered her testimony on the issue with two phrases; 'I don't know' and 'I don't remember.'
"President Jammeh to be honest was a strongman. Even if he delegates you to do something, you have to refer back to him," Njie Saidy told the TRRC.
Former President Jammeh was a ruthless leader who ran a secret killer squad that took orders from him yet Njie Saidy served as his vice president from 1997 to 2017, making her the longest serving vice president in the country's history.
During her testimony, Njie Saidy denied playing any front-row role in Jammeh's reign of terror, saying throughout she would only hear of crimes only after they have been committed. This made TRRC counsel Essal Faal who was clearly running out of patience at some point asking the former vice president which country she was living in but Njie Saidy stood her ground telling Faal she was living in The Gambia.
On the April 2000 student demonstrations, the former vice president said the former head of the army Baboucarr Jatta met with her in her office amid the demonstrations but she denied ordering Jatta to deploy soldiers on to the streets.
Njie Manneh who was a student at Brikamaba Senior Secondary School in 2000 told the TRRC in August soldiers fired live rounds and bullets hit him on all parts of his body but for the intervention of charms that were given to him by his father.