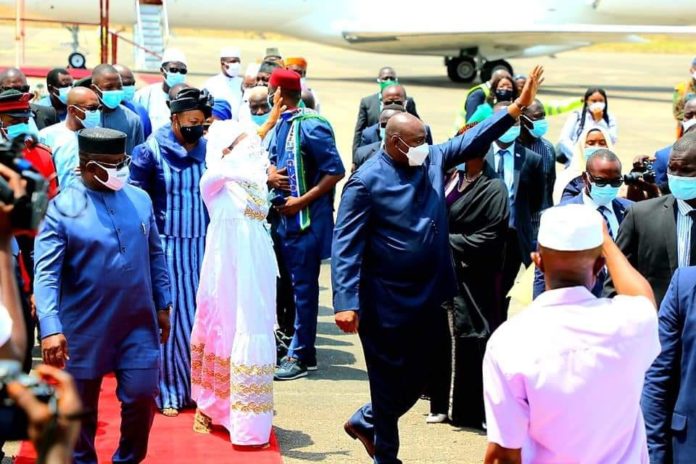 By Basidia M Drammeh
The fuss and the row over President Barrow stepping out of the red carpet at the Freetown Airport are implausible and unjustifiable. In my humble opinion, the President's deviation from protocol etiquette was spontaneous to get closer to his excited compatriots who converged on the airport to greet him and get a glimpse of him. After all, the protocol etiquette is not sacred, nor is it unalterable.
The Head of State represents an entire nation. Therefore, the hounding of the President during his overseas trips to pick on him is not only demeaning to him as a person, but it also degrades the solemnity of the Office of the President and the country, by extension, in the eyes of the world!
It's high time that we focused on issues of substance, not persons. Instead of discussing means of leveraging the historic bilateral ties between the two nations for our mutual benefit, attention was entirely focused on this minor, and probably trivial issue.