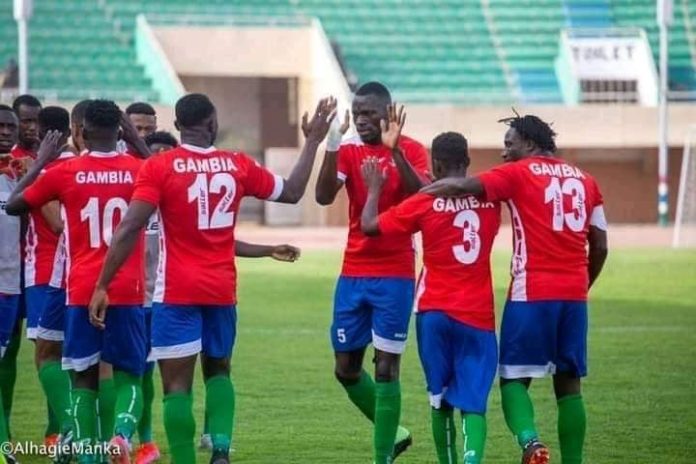 Gambia Democratic Congress has issued its own statement over Gambia qualifying for the Africa Cup of Nations.
Below is GDC's statement;
The Gambia Democratic Congress under the leadership of Hon. Mamma Kandeh wishes to congratulate the Gambia's National football team (scorpions) for their magnanimous performance and historic achievement in qualifying The Gambia to its first ever senior continental football competition. The Gambia Democratic Congress is so proud of the commitment, collaboration and the determination manifested by the sons of our motherland in registering such a historic achievement in the area of sport.
This victory worth celebrating by every Gambian, as it is a victory for the nation. This day will go down in our history books and will earn The Gambia a reputable name in African football. The efforts of the team deserve to be acknowledge and celebrated as the achievement will speak in volume down in the annals of our history particularly in the area of sport..
While we are celebrating such an important victory, the leadership of the Gambia Democratic Congress wishes to encourage the youth to foster and maintain the same commitment, determination and dedication to win the continental competition in Cameroon 2022.
Finally, the GDC would like to recognize the commitment and dedication of the Scorpion head coach Tom Sainteif, technicians and The Gambia Football Federation for their unwavering support all the way. While we qualified for the AFCON 2022, we call on the team to continue showing more commitment, as the GDC  stands to providing the much needed supports for the youth at all angles.