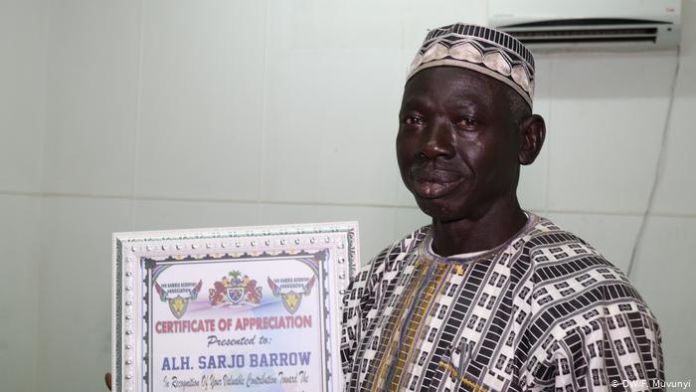 By Lamin Njie
Veteran journalist Sarjo Barrow, who dedicated his life to a career in newsreading and translation of news from English to Mandinka, has died. He was 66.
Mr Barrow, who has been suffering from ill-health died on Sunday at his house in Brusubi. His career in journalism spanned 40 years.
Tributes poured in for the longtime GRTS man who started his career in journalism way back in 1979.
Canada-based Basidia M Drammeh said The Gambia has "indeed lost a golden voice that has reverberated across the length and breadth of the nation for about four decades."
Ous Kanteh also paid tribute to Mr Barrow on Sunday saying: "I wonder if we can have a replica of Uncle Sarjo who had control over the flaw of Mandinka literature."
Mr Barrow spent his last days reading news in Mandinka at Star FM.