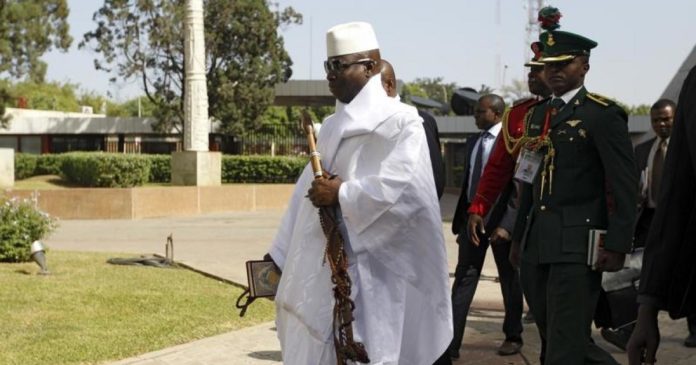 By Lamin Njie
The spokesperson of the Gambia Armed Forces has justified why the army refused to intervene in the 2016 political impasse.
2016 made a name for itself as the year The Gambia nearly went to war following the December 1 elections.
Former president Yahya Jammeh was seeking a fifth term in office when he spectacularly lost to new boy Adama Barrow.
Jammeh who had over two decades under his belt as president conceded defeat in the elections only to change his mind five days later, a decision which triggered a bitter standoff.
Most Gambians were expecting the Gambian army to sweep in as a way of restoring sanity only to find the institution well removed from the crisis.
It took the activation of soldiers from Senegal and elsewhere in the Ecowas region to remove Jammeh from power after more than one month of tension.
But army spokesman Lamin K Sanyang told West Coast Radio the army concluded that its intervention would have been catastrophic.
"We refused to intervene because we considered the whole thing as a political problem that can be solved through negotiations and that any attempt to fight Jammeh would have been chaotic," Sanyang said.
The army major added: "Just imagine despite the fact that no single shot was fired Gambians were fleeing the country in their thousands; how about if we fired bullets? We knew it was not going to pan out well for the country because [The] Gambia cannot contain war even for one hour, talk less a month."