By: Dawda Baldeh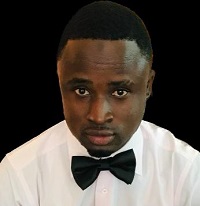 Honourable Omar Ceesay, the former opposition Gambia Democratic Congress (GDC) National Assembly Member (NAM) of Niamina East Constituency, has called on all eligible voters across the seven administrative regions to go out in large numbers to elect their representatives in tomorrow's mayoral and chairmanship elections.
Hon. Ceesay described the local government elections as important as both the presidential and parliamentary elections.
"Mayoral & chairmanship election is as paramount as the presidential election.
"The election of the head of the local government authorities is of equal importance as any other election. Let's make it a point of duty to cast our votes," the former opposition lawmaker emphasized.
He added that the authorities expected to be elected in Saturday's polls are mandated to preside over the day-to-day running of the local municipalities and councils in the best interest of every community.
Ceesay reiterated that every election is important, and every citizen should exercise their constitutional rights to elect their representatives.
"Therefore, I am calling on all eligible voters to heavily and peacefully come out to vote for their choice of candidates tomorrow," he added.
Hon. Omar Ceesay was elected as Niamina East NAM in 2017 under the ticket of the Gambia Democratic Congress (GDC) at a time when he was said to have been the youngest parliamentarian in the fifth legislative before losing to Honourable Dawda Jeng of the ruling National People's Party in 2022.