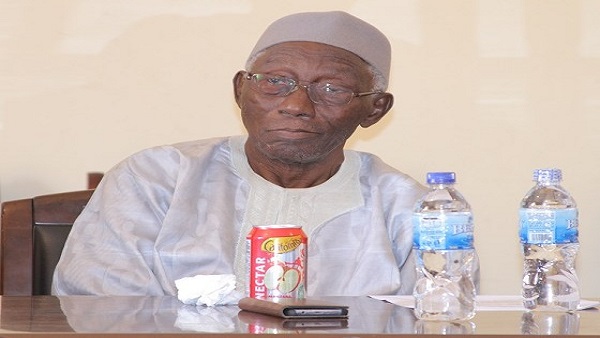 By Lamin Njie
OB Conateh also known as Fisco has died at the age of 83.
The former Gambia Football Association president and founding father of Wallidan FC died on today 4 April, according to a statement by Gambia Football Federation.
GFF president Lamin Kaba Bajo quickly reacted to the late football administrator's passing.
He said: "It's a great loss indeed. Our father and mentor will ever be remembered for his selfless services to the nation, especially football. He was a philanthropist of the highest level who contributed to the live and livelihood of many.
"Despite his old age and ill health over the years he has never ceased to support, advice and protect our this current GFF administration since 2014. We will indeed miss him as he joins his brother and friend, Alhaji Omar Sey."
Another GFF official Bakary K Jammeh said: "Alh O B Conateh ESQ, Honorary Life President of the Gambia Football Federation under whose Watch and Guidance the GFF is born. May Allah forgive his short comings and grant him the highest Jannah. Today we all lost a great father and mentor. My sincere condolences to all of us."