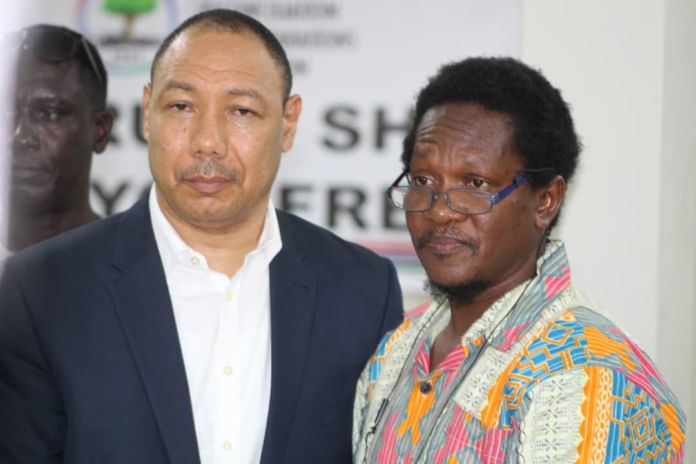 By Lamin Njie
Sana Sabally and Edward Singhatey shook hands today as they met to end a decades old bad blood.
The duo were members of a five-man military council that toppled the 30-year-old rule of former president Sir Dawda Kairaba Jawara in 1994, but Sabally's membership of the council was short-lived after he was arrested and jailed for nine years for plotting a fresh coup.
Singhatey played a key part in getting rid of Sabally – with the former describing the latter during his appearance before the TRRC as 'erratic' and 'violent.'
But the two men have decided to set aside their differences after taking part in a reconciliation meeting at the TRRC today.
The two men sat shoulder-to-shoulder and later shook hands at a meeting attended by TRRC chairman Dr Lamin Sise and at least two commissioners of the probe.
Sabally and Singhatey were good friends and the brains behind the July 1994 military takeover. The former later presided over the execution of 11 soldiers in November of that year. The soldiers were accused of plotting a coup.
Sabally later tasted a dose of his own medicine following his January 1995 arrest and jailing, spearheaded by Singhatey. Sabally endured torture on a massive scale during his time at Mile Two prison.