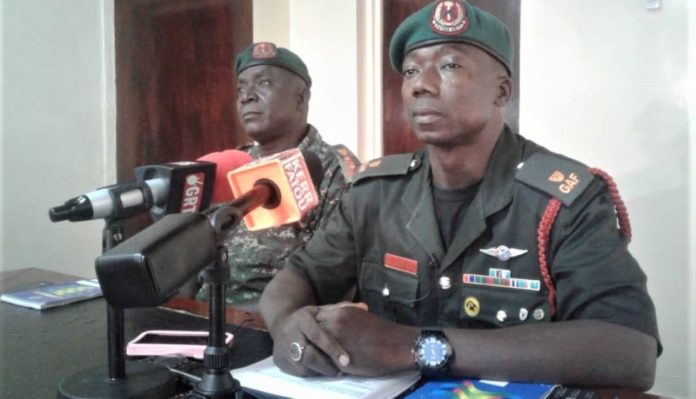 By Lamin Njie
The Gambia Armed Forces on Sunday confirmed that a man was shot at a military checkpoint in Kanilai.
Ismaila Tamba was shot Sunday following an altercation with an on-duty army officer, one officer who claimed to have witnessed the incident told The Fatu Network.
The officer who spoke on the condition of anonymity added: "He drives a gele-gele (van-like commercial vehicle). He was previously warned to desist from repeatedly passing through the checkpoint.
"He does that endlessly. He will just drive his vehicle through the checkpoint to the other side and then back again to the other side through the checkpoint. It's like a pattern.
The officer on duty this time stopped him and there was an altercation and he wanted to drive off on him. The officer then opened fire on him."
The Fatu Network understands Tamba is a former member of the Gambian army.
The Fatu Network contacted the public relations officer of the Gambia Armed Forces Major Lamin K Sanyang who confirmed the incident.
"I can confirm that there was a shooting incident but we are also not clear as to what really happened. So we are investigating, so if you can wait until tomorrow then we can [give you more information]," Sanyang who was travelling to the Central River Region said.