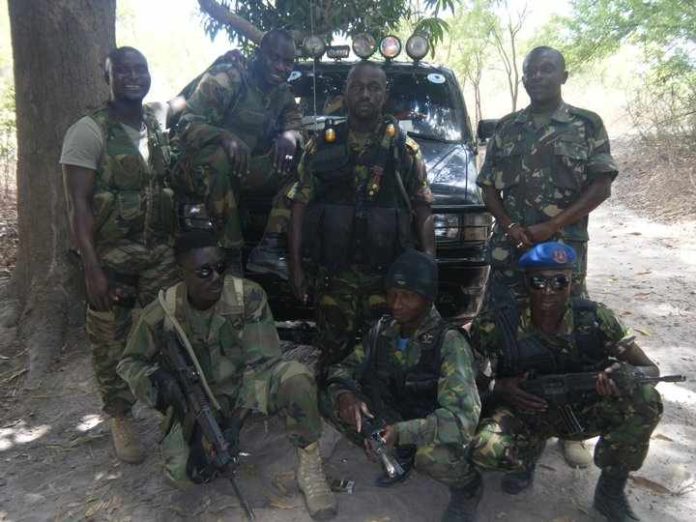 Former Chief of Staff of the Gambia Armed Forces Baboucarr Jatta has said that not all members of former president Yahya Jammeh's elite killing crew carried out killings.
Former president Jammeh during his 22-year rule ran a secret killing squad which comprised members of the Gambian army.
Retired army colonel Jatta told The Fatu Network on Tuesday that the group numbered 400 but "not all these jungullars are bad guys."
Jatta said: "Not all these jungullars are killers. If you create a circumstance where some boys are given extra allowance above others, they will all scramble to join the unit. Once jungullars are created the boys are given extra allowances, the boys will go for it. But are you telling me all those jungullars are killers, they all killed? Because there were 400 of them [but] during my time, there was nothing like jungullars."
Speaking on his brother Malick who was a member of the group, the former CDS said his brother never told him of his association with the group.
"He has never told me he was a jungullar. But by virtue of things, we knew that so many of them were there, you don't know what they are doing. Not only Jammeh but other heads of state… They have their own small thing at the back. Even poltical parties, they have their own staunch guys who in turn turn to be bad guys," he said.
"We did not discuss about it but all I know is that he has been sitting at one place not going to work. All those he recruited came and passed him. They became officers and he was left there. So I'm saying something must have gone wrong in his career."