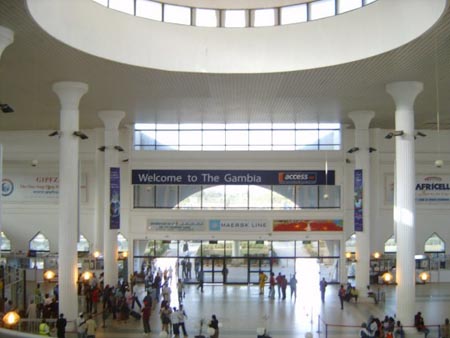 In the latest update in the major security snafu at the Banjul International Airport leading to the sneaking into the country of army personnel wanted by the Gambian authorities for questioning in relation to suspected crimes committed under the Jammeh regime, CCTV footage has revealed that both Generals Tamba and Mendy were at the airport arrival hall speaking with one Kinteh, an agent of the State Intelligence Services (SIS), formerly the National Intelligence Agency (NIA)
Though what the trio discussed is unknown, sources say Kinteh should have raised the alarm on the presence of the two.
Investigations are said to be opened today at the airport by agents of The Criminal Investigations Department (CID) which is under the office of the inspector general of police, Landing Kinteh.
The Customs officers at the airport are also said to have been questioned Monday morning as to how bags belonging to the three were screened without raising any red flags.
"Omar Ceesay was also Questioned by investigators about how flight manifests work" A source told the Fatu Network. He added that fierce recriminations have ensued with every officer blaming others for the colossal failure.
The Fatu Network is monitoring this developing story and will keep you all posted.