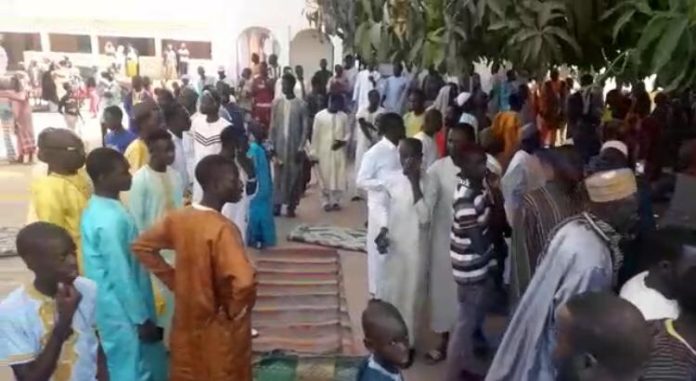 By Lamin Njie
Police Intervention Unit officers have stormed the compound of Basori Islamic leader Alhaji Mounirou Darboe, according to reports.
Sources have told The Fatu Network the Khalif organised Eid prayers in his house on Sunday joined by his followers.
PIU officers equipped with AK47 rifles and teargas arrived at the Sheikh's house at around 10am, a source said.
Basori is in Kombo east.
More follows…