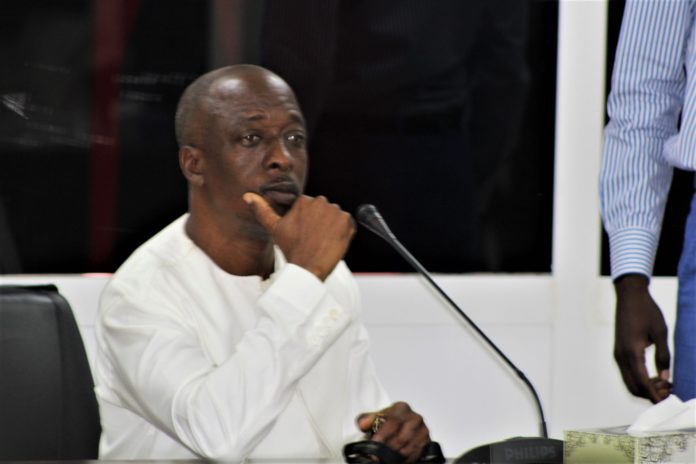 Former junta leader has lost his bid to nullify his trial for murder after the Supreme Court threw out his claim of immunity on Wednesday morning.
Touray has for the past three months been at the nation's top court for arbitration after he repeatedly insisted he was immune from prosecution in his murder trial. He said the constitution bars it.
Lawyers last month took on each other for nearly two hours with the former army captain's lawyer insisting the entire time immunity is a shield.
But the Supreme Court on Wednesday morning ruled against Mr Touray which means his trial at the high court must now continue.
"[It] makes it clear immunity can't be relied on when charged with a criminal offense. Doing so would encourage impunity," top attorney Gaye Sowe who led a group of lawyers in the case as friends of the court told The Fatu Network of the unprecedented Supreme Court judgment.
Yankuba Touray is standing trial for the 1995 murder of former finance minister Ousman Koro Ceesay.
His legal trouble came after he appeared at the TRRC in June 2019 but refused to testify. His behaviour then saw the then minister of justice Abubacarr Tambadou vowing to 'set an example'. He was arrested by police shortly after and charged with the murder of Koro Ceesay.