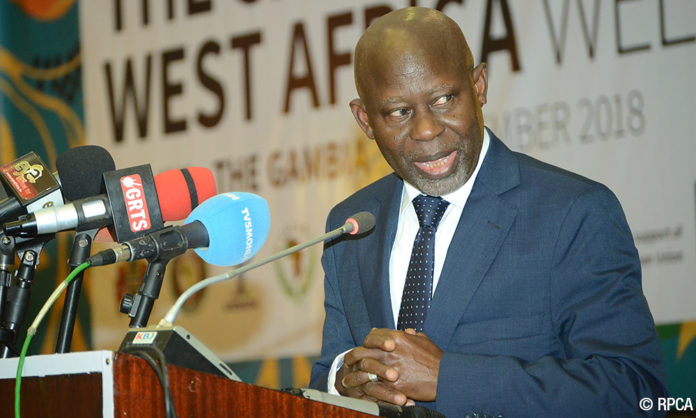 By Lamin Njie
United Democratic Party on Wednesday called on President Adama Barrow to step down in December, ending months of misgiving around the party's standpoint.
A united seven-party political front backed President Barrow at the 2016 presidential elections but only after Mr Barrow pledged to serve for only three years. Mr Barrow has now astonishingly changed his mind and has said he will serve for five years 'whether one likes it or not' – a move that has sparked a bitter political row.
Parties that backed President Barrow's campaign have been taking different positions on how long he should be in office, with PDOIS being the first party to insist Mr Barrow leaves office after a three-year term.
UDP officially took a position today calling on Mr Barrow to respect all four of the coalition's agreement and that includes him leaving power next month.
"If [the three years] was not part of the agreement, there would have been no coalition. The UDP urges all the parties to the coalition agreement and particularly the principal beneficiary of the coalition agreement that is His Excellency President Adama Barrow to be faithful to what was agreement to by all the parties inculding President Adama Barrow and also for President Adama Barrow to fulfill his promises to the electorates.
"That if he is elected president he will serve a term of three years, step down, supervise elections and hand over the office of the presidency to whoever is elected in that elections," UDP leader Ousainou Darboe said at a news conference in Manjai.
President Barrow was a member of UDP – it was in fact the party that made him a political somebody after it chose him in 2016 to be its flagbearer. He was later given the nod ahead of Halifa Sallah and Hamat Bah to run against President Yahya Jammeh at the 1 December 2016 presidential elections, backed by seven political parties.
Mr Barrow has since fell out with the party after his March this year brutal preening of all UDP members from his government including his political 'father' Ousainou Darboe.