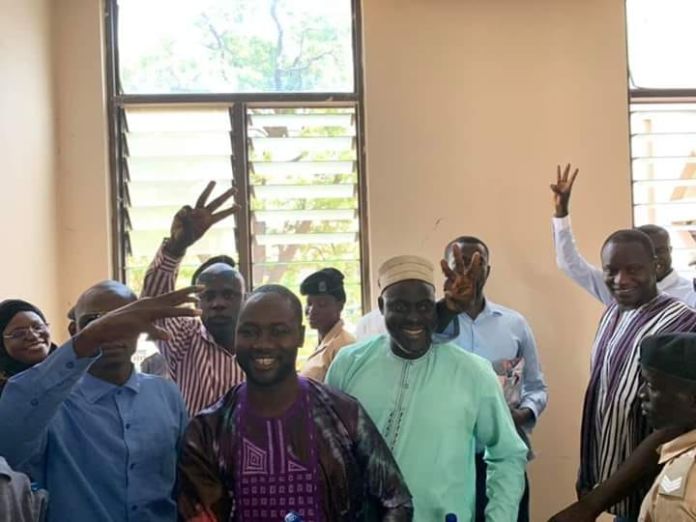 By Adama Makasuba
The bail ruling of eight leaders of Operation Three Years Jotna has taken a fresh twist after the judge adjourned the case to next week.
Amina Saho Ceesay had on Monday said she would deliver a ruling in the bail application of the accused persons today (Thursday). It followed a showdown between the prosecution and the defence over whether the embattled activists should be granted bail.
In court today, Mrs Ceesay didn't hand a ruling; she instead asked the defence to formally write the court to request bail before adjourning the case to Tuesday.
More follows…….