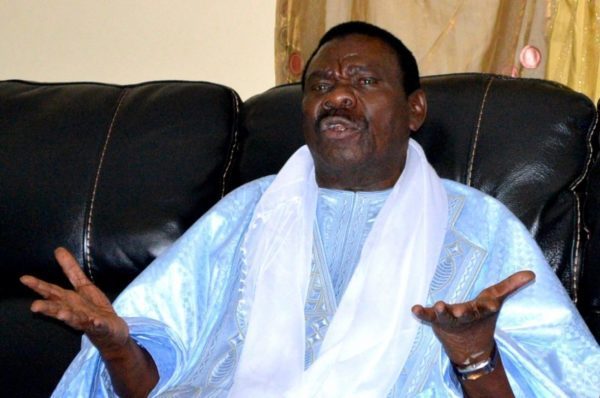 Sheikh Bethio Thioune the leader of a branch of the Mouride sect in Senegal has died after a long illness, Senegal local media reported Tuesday.
Thiuone died in France on Tuesday, one day after a court in Senegal court sentenced him in absentia to 10 years of hard labour for abetting the murder of two followers.
The high criminal court in Mbour on Monday found Thioune guilty of failing to denounce a crime and being an accomplice to murder seven years ago.
His deputy, Sheikh Faye, was convicted of the same charges and received the same sentence from the court in the coastal town about 80 kilometres (50 miles) south of Dakar.
Ten other defendants, more or less directly involved in the grisly killings, were given 15 years of hard labour, while two were given eight years.
Prosecutor Youssou Diallo last week asked the court to give hard labour for life to Sheikh Bethio over the killings on April 22, 2012.
The charges ranged from murder entailing barbaric acts, criminal association, receiving and burying corpses without authorisation, possessing weapons illegally and failing to report a crime.
The case bas been widely followed in the West African country, where 90 percent of the population are Muslims and the Mouride Brotherhood is a Sufi order of Islam wielding considerable political sway.
Thioune was arrested on April 23, 2012, a day after the deaths of two followers whose savagely beaten bodies were found 800 metres (yards) from his house in the village of Keur Samba Laobe, western Senegal.