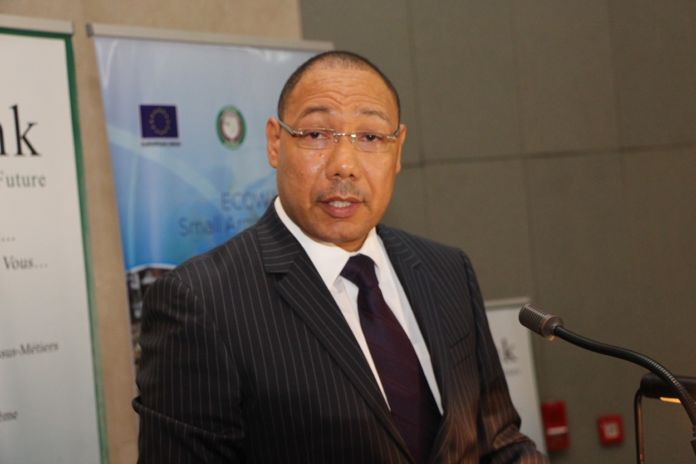 By Lamin Njie
Edward Singhatey has returned to the country from Abuja, Nigeria and will testify before the TRRC.
The former AFPRC junta vice chairman is wanted by the TRRC over his role in the human rights violations and abuses that took place during the 22 years rule of former president Yahya Jammeh.
"Yes he is in town. We are trying to make him testify on Monday but it's not finalised yet," a TRRC official told The Fatu Network on Saturday.
It comes days after TRRC executive secretary Dr Baba Galleh Jallow told The Fatu Network Singhatey had been invited by the probe to testify, adding the investigation knew he was in Abuja.
If he agrees to testify, it will make him the second high profile AFPRC junta witness to testify before the investigation since Sana Sabally.
Singhatey's name has been mentioned in a number of killings including the brutal murder of state minister Ousman Koro Ceesay.