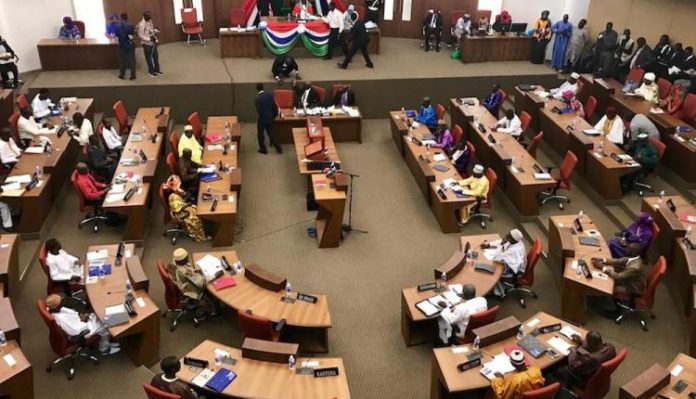 By Lamin Njie, at the National Assembly
The draft constitution has sensationally failed to get its way through the national assembly after it failed to secure the backing of 42 members.
Twenty-three MPs on Tuesday voted against the draft constitution after days of debate that will be remembered for its bitter wrangling.
MPs have since last week been stating their position on the now-doomed draft constitution after a bill was brought before them by the Attorney General and Minister of Justice. A 'YES' vote would have paved the way for a referendum and possibly a new constitution that could birth a new Gambian republic.
A vote was however taken on Tuesday after all the MPs gave their opinion on the bill dubbed 'Constitution Promulgation Bill 2020' but it failed to secure the backing of the required number of MPs – 42 – effectively confining it to history.
Upper Fulladu West MP Sanna Jawara voted for the draft constitution and he told The Fatu Network he felt disappointed.
"After all the efforts, after everything that's gone into it, unfortunately [it's] just come down to this," Jawara said.
Kantora MP Billay Tunkara voted against the bill and he told The Fatu Network: "It's a series of reasons why I chose to say 'NO'. One of it is that I don't want to partake in any constitutional violation. That is Section 100 did bar parliament from passing any retrospective law."
The 'NO' vote means the draft constitution will not be presented to President Adama Barrow for his signature and a referendum would now not be held.