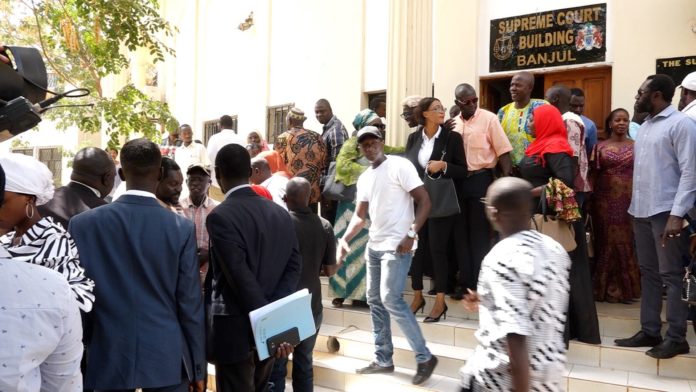 By Adama Makasuba
The Supreme Court today upheld a judgment in favour of Ya Kumba Jaiteh whose nomination was revoked by President Adama Barrow.
In Tuesday's judgment, Hassan B Jallow, chief justice, said: "The purported termination of nomination of Ya Kumba Jaiteh through an executive letter was unconstitutional, null and void."
"The third defendant Gassama's nomination is unconstitutional, null and void," he added.
The court also advised Mr Gassama to desist from presenting himself as a nominated member of the national assembly anywhere.
More follows…