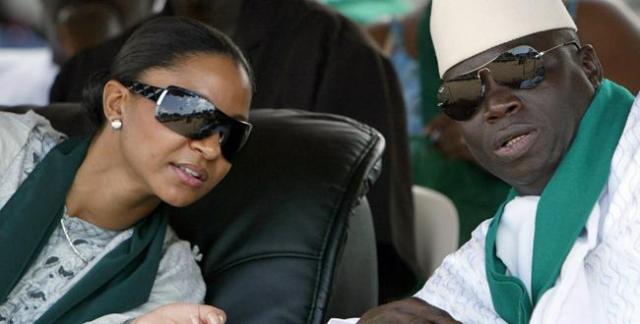 By Lamin Njie
The United States has announced the designation of Zineb Souma Yahya Jammeh over support she accorded former President Jammeh, the nation's ex-tyrant who was in 2018 designated by US after his involvement in grand graft.
Zineb who has been married to the former leader for over 20 years is designated for having materially assisted, sponsored, or provided financial, material, or technological support for, or goods or services to or in support of Jammeh, the US government said on Tuesday.
Her designation was announced by the US Department of the Treasury and it came alongsige the designation of Nabah LTD (Nabah), a company in UK.
According the US Department of Treasury's Office of Foreign Assets Control (OFAC), Zineb has reportedly been "instrumental in aiding and abetting Jammeh's economic crimes against the country, and despite numerous calls for Zineb to intervene, has turned a blind eye to Jammeh's human rights abuses".
"Zineb is also believed to be in charge of most of Jammeh's assets around the world, and utilized a charitable foundation as cover to facilitate the illicit transfer of funds to her husband. The Department of Justice filed a civil forfeiture complaint on July 15, 2020, seeking the forfeiture of a Maryland property acquired with approximately $3,500,000 in corruption proceeds by Jammeh, through a trust set up by his wife, Zineb," a press release found on US Department of Treasury website said.
OFAC designated Zineb Jammeh and Nabah LTD pursuant to Executive Order (E.O.) 13818, which builds upon and implements the Global Magnitsky Human Rights Accountability Act and targets perpetrators of serious human rights abuse and corruption, according to the press release.
"Bad actors rely on their networks and front companies to evade sanctions and conceal their illicit activities," said Deputy Secretary Justin G. Muzinich, according to the press release.
He added: "We will continue to use our authorities to prevent such illicit funds from moving freely through the international financial system."