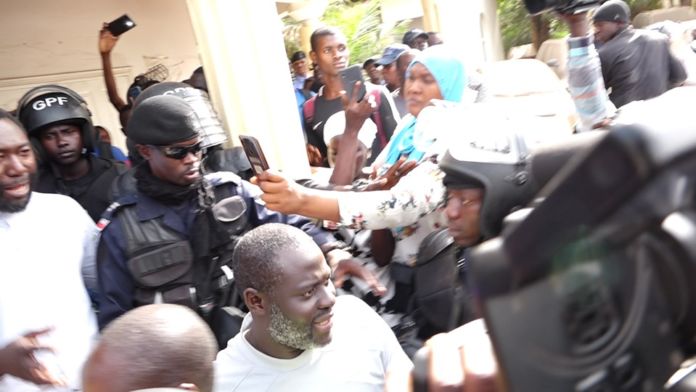 By Adama Makasuba
Mai Ahmad Fatty has called on the Barrow government to withdraw prosecutorial charges against top brass of Three Years Jotna.
Mr Fatty is currently speaking at a news conference at his party house on Kairaba Avenue.
Thousands of Gambians under Operation Three Years Jotna took to the streets on Sunday to call on President Adama Barrow to step down but the protest however turned violent. At least 140 people were arrested during and after the clashes.
And on Monday eight of Three Years Jotna executive of Abdou Njie, Yankuba Darboe, Ebrima Kitim Jarju, Sheriffo Sonko, Fanta Mballow, Kassim Touray, Haji Suwaneh and Muctarr Ceesay appeared at Kanifing magistrates' court and charged with rioting a capital offense that carries a life imprisonment punishment. The other offenses that they were charged with were unlawful assembly and demolition of public property.
But the presiding magistrate transferred their case to special criminal division of the high court in Banjul.
Speaking at a news conference held at his party bureau on Kairaba Avenue on Thursday, Mr Fatty, leader of Gambia Moral Congress said: "I call on The Gambia government to withdraw the case against Gambian currently standing trial for the alleged disturbances of last Sunday the 26th January 2020."
Despite saying he condemns violence in its entirety, he urged "government should do better than responding violence with violence".
"Alleged breach of the law must not provoke executive excesses," Mr Fatty said.