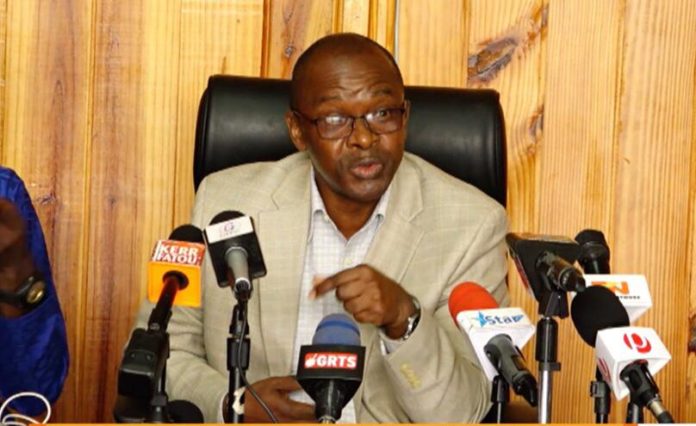 By Adama Makasuba
The Constitutional Review Commission has published the much-awaited draft constitution following months of compilation and drafting.
It comes a week after the eleven-commission members announced a tour of nation for another in-country public consultation.
The draft constitution which contained 22 chapters and 315 clauses will be available to Gambians both in hard copies and on electronic for one-month.
Constitutional Review Commission was established in 2017 to draft a new constitution for The Gambia. The commission had a 18 months timeline.
Chairman Cherno Sulayman Jallow who spoke during the publication event on Friday said as tears roll on his cheeks: "I am pleased to announce that CRC draft constitution is finally published both online and hard copies. Throughout the execution of our assignment, the CRC Act has been our guide, ensuring at all times that we adhere as closely as possible to the terms of the Act. We have come to the conclusion while a learner constitution may be desirable, it ought not to be the yard stick by which we measure the strength and effectiveness of the Constitution.
"The 22-page of draft constitution having 315 will accord another opportunity for the public to review and give their opinions before it goes to the president for approval sometimes in early next year.
"It is expected in few weeks the Constitutional Review Commission would embark on another in-country public consultation that seeks to collate people opinions on the draft constitution."