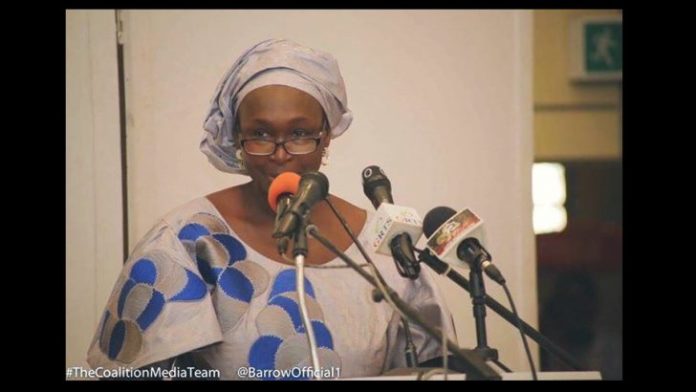 Ms Amie Bojang Sissoho, Director of Press at the Office of the President has said that the government is keen in making policy reforms at all sectors.
The Press Director made these revelations at the 7th press briefing by the office of the President, Fajara.
Ms Bojang Sissoho spoke about the reforms at the Finance Ministry which is currently preparing policies on public sector restructuring, the development of a nationalization plan, government vehicles policy and business travel policies.
"This is all in the view of drastically reducing the need for government to borrow, consequently leading to a decrease in interest rates," Ms Bojang Sissoho said.
She added: "The reduction in interest rate is expected to encourage private sector lending".
She spoke about the International Organization for Migration receiving 3.9 million euros from EU on returnees' integration in The Gambia. The IOM, she said works with the Ministry of Interior through technical working group to implement the project. She added that President Barrow has been updated on the implementation of the projects targeting the youths and migrants in particular.
Ms Bojang Sissoho said the government and its partners are working on a national migration policy which will spell out the comprehensive national response to migration and returnees' management.
"The president has been informed about the 1300 migrants who voluntarily return to Gambia," she asserted.
The Press Director said the issuance of non-biometric passports has stopped saying a process is underway to issue new biometric passports in different parts of the world while Gambians traveling to The Gambia can obtain temporary traveling certificates from the nearest Gambian diplomatic or consular mission.
On Agriculture, she said the president has been briefed by the minister of agriculture who is doing a monitoring program to confirm the exact situation in the regions to give technical advice where necessary.
Meanwhile, she explained that the industrial fishing embargo has been lifted with new amendments which it is expecting 25 percent increment on revenue.