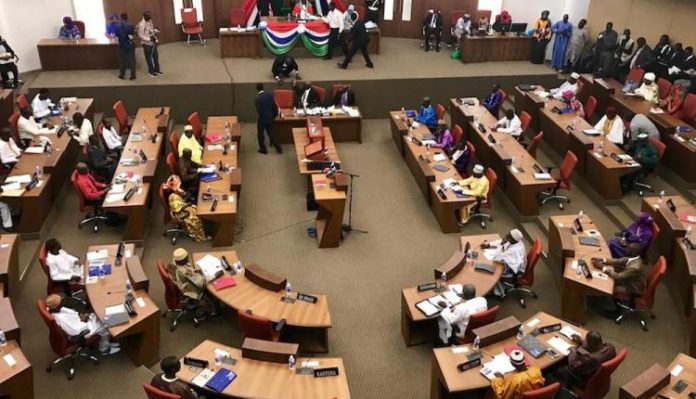 After watching parts of the debate proceedings of the draft constitution in the National Assembly, I started to wonder whether some of the elected officials in our legislative body fully grasp the enormity and magnitude of their role. I wondered too whether these same lawmakers fully comprehend the full nature and scope of the historic occasion they are presiding over. The actions of Honorable Marong, Honorable Jallow, and others we are yet to hear from – all of whom seem to be abrogating their solemn duty in a bid to quench President Barrow's insatiable thirst for power, are as dangerous as it gets. These men are playing with fire.
As we all followed the Truth, Reconciliation, and Reparations Commission hearings, one fact that's been lost on some Gambians I guess is that we are literally governed at this very moment by those same obnoxious laws – passed by the then succeeding parliamentarians and most importantly; constitution, that attempted to give legal cover for those horrific abuses meted out on innocent Gambians during that difficult period.
Therefore, making a break from the past requires taking the significant first step – if we are serious about change that is: thrashing Dictator Jammeh's authoritarian 1997 constitution. You see; we have all watched with horror as our leaders who should have known better dillydally their way around these laws in a quest to enjoy the same controlling powers they were designed to offer the incumbent. But what Barrow and those in cahoots with him fail to realize is that while these laws enhance the front-runner's position, they also compromise their ultimate agenda – tightening grip on power.
So while we are at it, let's remember the old adage: you loss it all if you want it all. The Jammeh 1997 constitution brought that country on the brink of war because it is toxic, flammable, and explosive. Jammeh is sick and he lives his life dangerously, we must disassociate ourselves from him completely because not doing so will unwittingly put us on the dangerous track which ends in one way – a massive wreck. We are therefore pleading with these renegades to reconsider their role and position in this, and vote YES to this draft. Yes, it is not perfect, everyone has one or several issues with one section or another, but it is our making – emanating from one of the most credible consultative processes our country has ever executed. We must do whatever we can – even holding our noses if we have to, but this draft MUST pass!
The writer, Banka Manneh, wrote in from the United States.