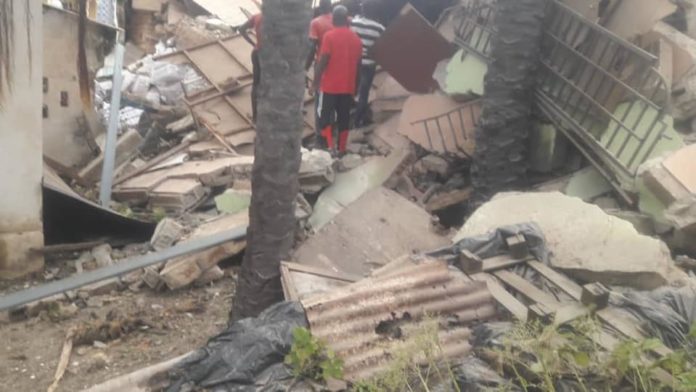 There was pandemonium in Banjul Saturday when a storey-building collapsed leaving some people injured.
Firefighters and members of the public raced to the Leman and Anglesea Streets area of Banjul where the incident happened.
The public relations officer of Banjul City Council ML Bah has promised to find out the facts about the incident.