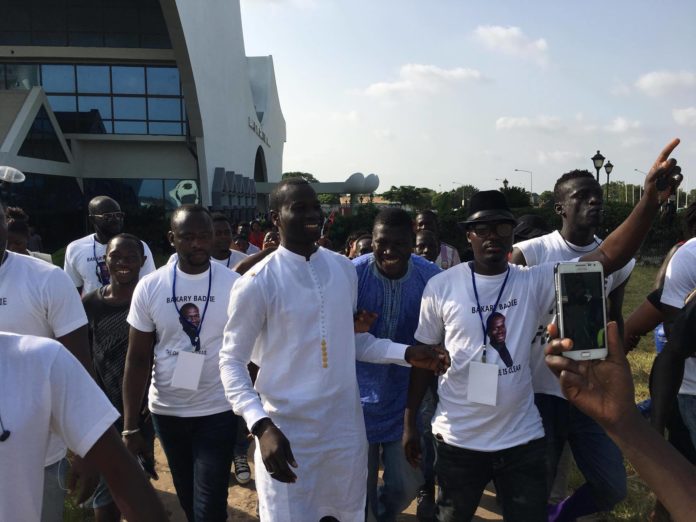 By Omar Wally
Bakary Badjie, an independent candidate vying for Kanifing Municipal Council mayoral seat, has said that if he wins, he will close down the Bakoteh dumpsite which poses serious health risks to the people in the area. 'We will move it to a better location' Badjie said.
He disclosed that he has plans to speak to companies outside the country that are interested in coming to The Gambia to work with them, so that waste will be properly managed and turned into a resource that can be transformed into energy.
He made these remarks Friday during a press conference, at Banjul International Airport upon arrival from The United States, where he lived for almost a year.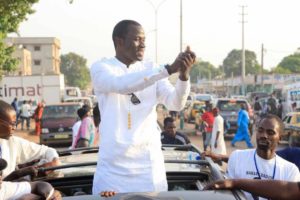 Badjie's candidacy was launched on July 17, 2017, to run for the KMC mayoral elections backed by people from different political parties. "My candidacy is youth driven with lots of people behind me, they include young people, women and men who are interested in having a municipal council that manages resources and give back to the people what they are supposed to get."
He said Kanifing Municipal Council, should be able to sustain itself even if they don't receive subventions from the government.
'It is over fifty years since Gambia gained independence, there is no reason why KM the biggest municipality in terms of population and revenue, should not be developed, he said.
He added that this is the reason why young people like him without hesitation stepped in with new ideas to change the status quo.
He said the major issues right now are garbage collection, fixing the bad roads amongst others.
"I was born and brought up in Ebo-Town, so there is nobody who can tell me the daily sufferings of the ordinary man and woman within the municipality."
According to Badjie, his candidacy as it stands right now is based on an independent group adding that he is supported by young people from different political parties.
"We are right now consulting, once we are done, we will make a final decision as to wether we want to go on a political party ticket or remain independent he said. "But again even if we go under a political party ticket, we want it to be based on our ideas and manifesto if they agree."
He noted that his priority areas include environment, tax reform among other things.