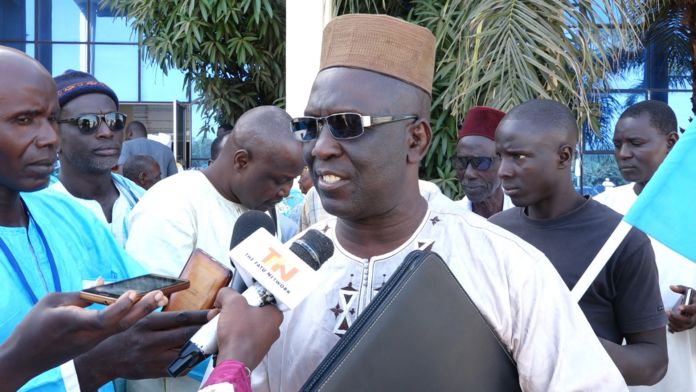 By Adama Makasuba
Top figures of All People's Party on Friday returned to the Independent Electoral Commission to collect the party's registration certificate, marking the end of an arduous registration exercise.
IEC earlier this month announced the registration of APP as one of the country's newest political parties. Today, party chiefs went to the IEC to fetch the party's registration certificate.
The interim leader of the party Gumbo Touray told journalists they are opening their doors 'immediately'.
"Our headquarters will be in Sinchu. We inviting people come forward to register in the first instance," Mr Touray said.
The APP interim leader speaking on the problems the country is facing said "these are really major, these are governmental", adding "we are a political party, we can highlight that in terms of speaking them out and giving advice if it is requested".
He added: "We have the technical know-how, we have the professional know-how. But the implementation, this is government. We cannot come and build a road now. We are a political party. But what we are saying is that something better needs to be done and we have the ideas.
"Let's take for example in the terms of education. Education, looking into Gambia at the moment, we need a lot of emphasis on technical education but when we have technical education, we need to back it with the necessary institutions and the support so that when those people qualify they are able to engage themselves and so forth."