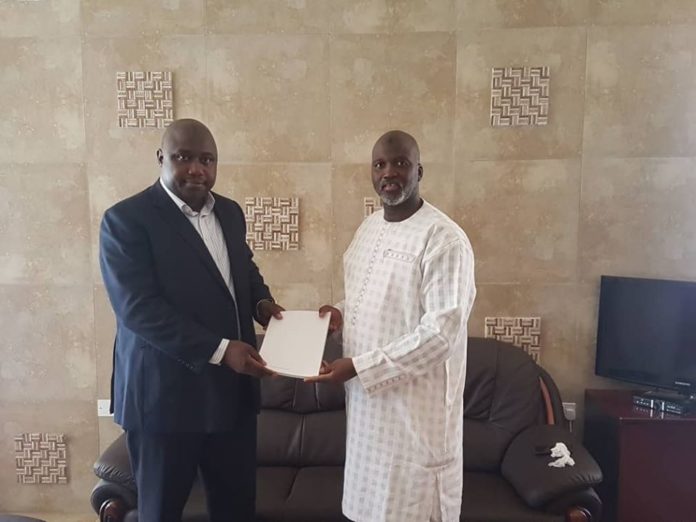 Abubacarr Tambadou has officially handed over office to his successor Dawda Jallow.
Former attorney general officially handed over the office to Mr Jallow on Wednesday.
Tambadou who was the country's attorney general for three and a half years resigned from the role last month. He said his exit was prompted by 'personal reasons'.
It came as he landed a top job with the United Nations.