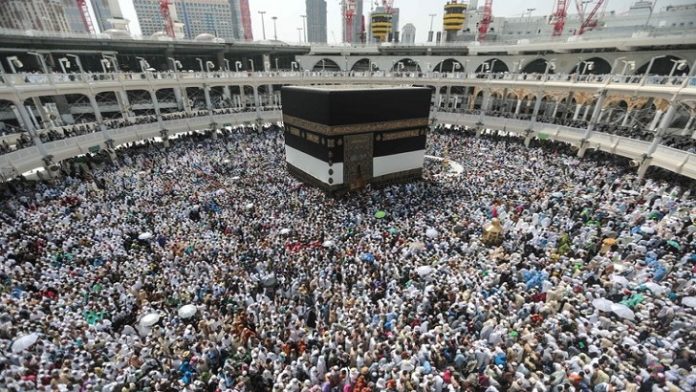 By Lamin Njie
Over 500 Gambians on Saturday left the country for Saudi Arabia to take part in this year's hajj exercise.
A total of 1,700 Gambians will join millions of Muslims around the world to perform hajj this year.
Hajj is one of the five pillars of Islam and any Muslim who is in a good state of health and is financially fit is required to do so. It entails going round the Kaaba (Tawaf) and spending a day at Mount Arafat. The hajj also comes with at least ten other rituals.
The first Gambian flight, a GIA flight, left Saturday carrying 437 people most of them women.
Minister of Lands Musa Drammeh was at the Banjul International Airport to see off the worshippers.