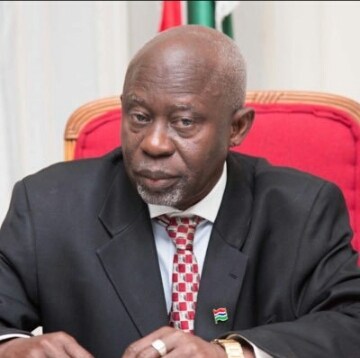 The United Democratic Party has said that it will take action against individuals who disrupted its congress for the West Coast Region.
UDP at the weekend put off its WCR congress following reports of division. The party's spokesperson confirming the postponement immediately after its announcement said some issues had been brought to the attention of the party that needed taking care.
The party in a statement on Wednesday said its leader Ousainou Darboe condemns "in the strongest possible terms the behavior of a few individuals claiming to be members of the UDP that disrupted the West Coast Region Regional congress that was scheduled to take place on last Sunday 18th November 2018 in Brikama, which was on the advice of the Gambia Police Force postponed to 24th November 2018."
"The individuals involved in the incident are known to the Party authorities and their odious conduct and reprehensible actions have been recorded and will be given to the appropriate authorities to deal with them to the fullest extent of the law," the party said.
"These individuals are impostors and miscreants and do not represent the values and ideals of the UDP. To be clear no genuine member of the UDP will be involved in acts of provocation and disruptive activities at properly sanctioned programmes of the UDP."
Meanwhile the United Democratic Party says its the regional congress for West Coast Region is now slated for Saturday 24th November 2018 at the Brikama Youth Centre and the congress proceedings will start at 11.am.
"Furthermore, all members, militants and supporters of the UDP and the general public are hereby notified that ONLY registered delegates are welcome to the regional congress. The list of delegates has already been submitted to the officials of the Party. And that only the legitimate constituency Chairmen of the twelve Constituencies of West Coast Region are welcome to lead, identify and seat their delegates," the party said.
"Finally, the Secretary General and the Party Leadership hereby make it abundantly clear that any individual or group that attempts to disrupt, disturb or interfere with internal party democracy matters will be dealt with swiftly to the full extent of the Party's disciplinary rigours based on the rules and regulations of the UDP."
UDP also said its executive committee will hold a meeting next week to consider the facts and circumstances surrounding the incident and take all necessary disciplinary actions against the miscreants and impostors trying to sow discord in the Party and bring the name of UDP into disrepute.
"The UDP stands united and resolute behind the properly constituted leadership recently elected throughout the country at ward, constituency and regional levels," it added.