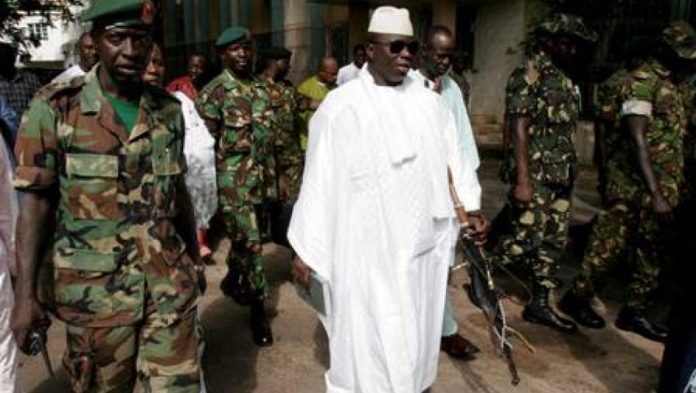 By Lamin Njie
A former bodyguard of former president Sir Dawda Kairaba Jawara has said that former president Yahya Jammeh was kicked out of State House while working there as a member of the State Guard.
Tijan Touray was a member of the Crack Unit, an elite close protection group at State House between the late 80s and early 90s.
And testifying before the Truth, Reconciliation and Reparations Commission on Wednesday via Skype, Touray said Jammeh was moved based on his attitude.
"I once had a chat with Daba Marenah when Yahya Jammeh was moved and he told me that he is not trustworthy and his attitudes around the president were unacceptable," Touray told the commission.
"…The way he speaks, he swears a lot and he doesn't respect any of the senior officers. He doesn't take orders from anyone who seniored him. He works like a bandit sort of."
Touray who is based in the United Kingdom told the commission the current commander at State House Turo Jawneh was the commander at time Yahya Jammeh was misbehaving.
"He seniored Yahya Jammeh at that time. But they were all the same rank but Turo Jawneh was first promoted, well before Yahya Jammeh," he said.
The former corporal in the long-disbanded national gendarmerie said Modou Njie was the general commander "but he had some problems when he travelled with the President to the United Kingdom."
"It was the time he was caught with an arm which he hasn't declared to the customs whiles in the UK. For that reason, he was arrested and detained so he couldn't come back for a while. He was later released but Turo Jawneh took over," he said.