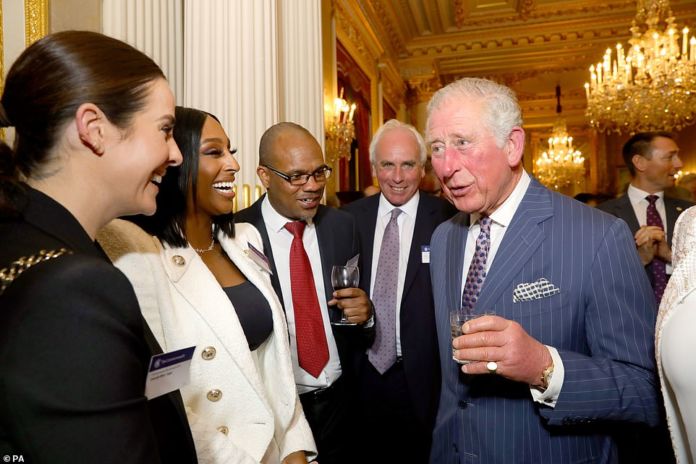 Prince Charles has coronavirus and may have been contagious just 24 hours after last seeing his 93-year-old mother the Queen, who is well but has been taking medical advice since her son fell ill, it was revealed today.
The Prince of Wales, 71, tested positive yesterday and is in self-isolation on the Balmoral estate in Scotland with his wife Camilla, the Duchess of Cornwall, who is without any symptoms of the virus, which has killed 435 and infected 8,000 more in the UK so far.
A royal source said Charles' doctor's most conservative estimate was that the prince was contagious on March 13 – 24 hours after he last saw his mother. A Buckingham Palace spokesman has said: 'Her Majesty remains in good health. The Queen is following all the appropriate advice with regard to her welfare'.
MailOnline has plotted the prince's movement over the past fortnight – the incubation period for coronavirus – and he attended at least six public engagements meeting hundreds of people including a string of Britain's biggest stars at his annual Prince's Trust awards.
Charles is said to have 'mild symptoms' that started over the weekend and has fallen ill after meeting coronavirus-stricken Prince Albert of Monaco, who tested positive five days ago after he sat opposite the Prince of Wales at a WaterAid event in London on March 10.
A Clarence House spokesman said: 'The Prince of Wales has tested positive for Coronavirus. He has been displaying mild symptoms but otherwise remains in good health and has been working from home throughout the last few days as usual.
'The Duchess of Cornwall has also been tested but does not have the virus. In accordance with Government and medical advice, the Prince and the Duchess are now self-isolating at home in Scotland. The tests were carried out by the NHS in Aberdeenshire where they met the criteria required for testing'. (DailyMail)