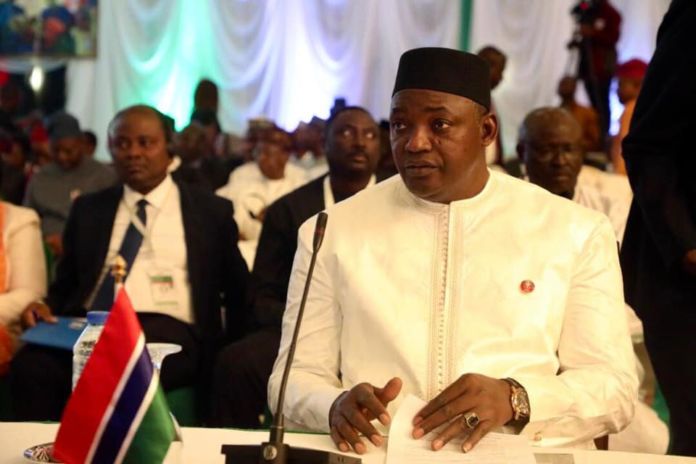 President Adama Barrrow has been asked to ask his tourism minister Hamat Bah to resign over his 'rat' comments.
Mr Bah told a group of Gambians on Saturday at State House not to vote for the 'rats' that are roaming around.
He was ruing that Fulas were being made to suffer in the country when he insisted the only way to stop such situation was for them to vote for President Barrow and not the 'rats' because 'you will suffer and all of us will suffer'.
Gambians have since on Saturday condemned the NRP leader over the comments – and some have gone ahead to call for his sacking.
Former army top official Lamin Gano in his opinion thinks the president should ask Mr Bah to submit his resignation.
Gano said: "Mr. President, please ask him to submit his resignation from your Cabinet. Our country needs reconciliation more than ever before. A public servant cannot label citizens as rats."