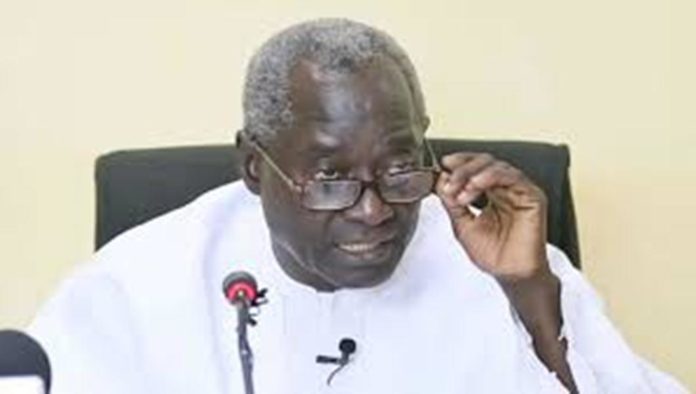 By Lamin Njie
PDOIS has said it is pointless for any group to agree to extend President Adama Barrow's mandate because the constitution had already permitted a five-year term for the Gambian leader.
President Barrow has abandoned an initial plan to rule for only three years, a deal that saw seven political parties form a united front in the 2016 presidential election which Mr Barrow later won.
The move has now triggered an extraordinary debate across the country, with pressure group Operation Three Years Jotna baying for the president's political blood.
But last month, some members of Coalition 2016 led by chairperson Fatoumatta Jallow Tambajang met with President Barrow where they 'agreed' to allow the president remain in office until 2021.
PDOIS is one of the parties that did not attend that meeting. In fact, the party is no longer a member of the coalition as it had not taken part in any of its activities in over a year.
But the party issued a statement on Tuesday in response to statements by the Mrs Jallow Tambajang that the initial coalition agreement for President Barrow to serve for only three years had been amended.
The party said: "Section 63 of the Constitution provides for a five year term while section 65 of the Constitution provides for resignation before the end of the five year term. Once he assumed office no Coalition agreement could force him to serve a three year or five year term.
"Hence the only role the Coalition members could play is to ask him to honour the Coalition agreement. Should he refuse to do so it is mandatory for him to abide by the five year limit. It becomes futile for any group to announce that they are giving him a term that is already provided by the Constitution.
"We therefore hope that the statement made by the Vice President on behalf of the President, that he has long decided, along with his cabinet to serve a five year term since his first cabinet meeting, confirms the current position of the president."