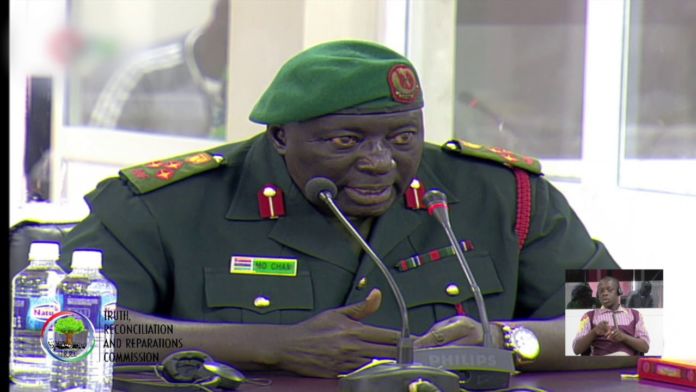 By Lamin Njie
Hundreds of soldiers are reportedly taking part in a training session ahead of the planned December protests.
Members of Operation Three Years Jotna are expected to take to the streets in December to demand the resignation of President Adama Barrow.
Over 300 soldiers are taking party in a training session at Fajara Barracks ahead of the protests, a soldier who says he is part of the instructors told The Fatu Network.
The officer added: "Most of us do not know the real reason for the training but some of us believe it is as a result of the Three Years Jotna protests.
"It's called internal security training. The men and women are being trained on crowd control and how to manage riot situation.
"Riot gears have been brought to the training ground and there are rumours the trained soldiers may don police uniforms and be planted among PIU officers should there be protests in December."
The Fatu Network contacted the acting spokesman of the army lieutenant Malick Sanyang but he could not immediately confirm if the training is in response to the activities of Operation Three Years Jotna.
"This is news to me but what I can tell you is that members of the Gambia Armed Forces are routinely engaged in training activities at any point in time so it will not be strange that members of the armed forces at Fajara Barracks are on a training session right now," Sanyang said.
The development come amid comments by the head of the Gambian army that any group that attempts to 'subvert' a constitutional order will come into contact with the army.
"I want to state here that the Gambia Armed Forces will not recognize anything that is not in line with the constitution. So any group, any political association that tries to subvert the peace and stability and the due process of achieving of any political power if you try that you will come across the Gambia Armed Forces," General Mamat O Cham said on state television, GRTS on September 26.