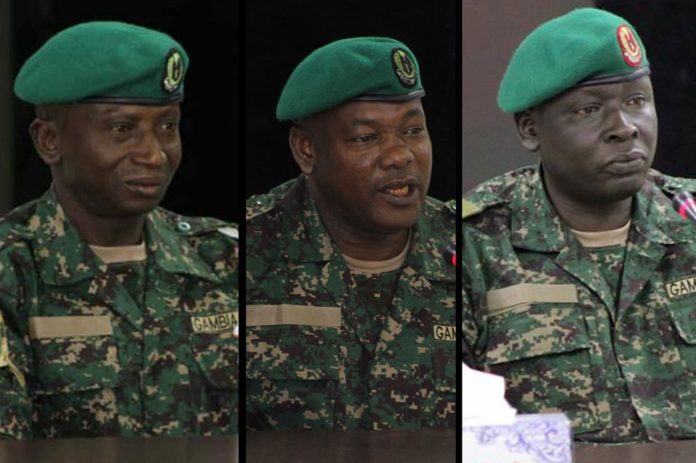 By Lamin Njie
The Gambia Armed Forces on Tuesday confirmed that three detained soldiers are yet to be freed.
Malick Jatta, Omar Jallow and Amadou Badjie are set to regain their freedom following a decision by Justice Abubacarr Tambadou that the three soldiers be released. The killers have been in detention for two and a half years but rumours abounded Tuesday that they have been released.
The Gambian army's spokesperson Major Lamin K Sanyang told The Fatu Network on Tuesday the men are yet to be released.
"They are still not released. This thing is a process and takes some time. They can only be released once everything is finalised," Sanyang added.