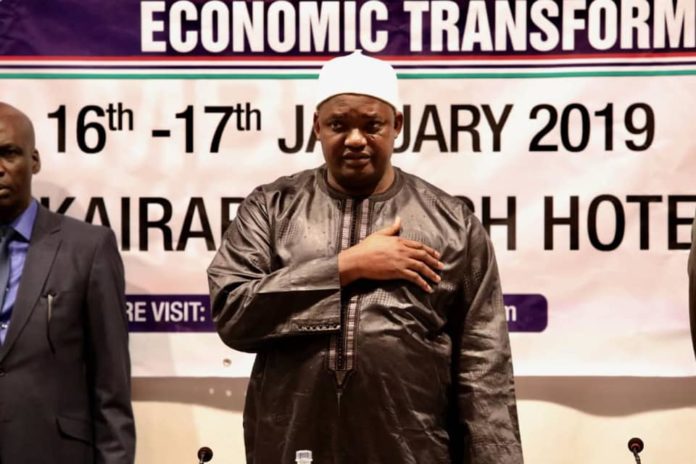 By Lamin Njie
President Adama Barrow will not attend a crunch meeting of the coalition but he will be informed about its outcome, according to the former vice president of The Gambia.
In an exclusive interview with The Fatu Network on Wednesday, Fatoumatta Jallow Tambajang said the summit will take place at the weekend with all stakeholders expected to attend.
Jallow-Tambajang however said of the president not attending the summit: "I had the opportunity to meet him two Fridays ago in his office and I thank him for giving me the audience, which is of course his indication of his interest in the coalition. He will not be able to attend. What we have decided as an option is for us to meet as an executive first because he is the flagbearer, for us to meet as an executive to build consensus or to give the unanimity in the decisions that we make and then communicate the final decisions, which is the conclusions and recommendations to him.
"The next stage will be the humble recommendations that which is agreement of course. He will invite us later to his office and review the recommendations and the conclusions and then out of that he would also make an address to the nation."
Coalition 2016 is a seven-party political consortium that won the 2016 general election but uncertainty has since continued to grip it.
Former vice president Jallow Tambajang who is also the co-chairperson of the coalition said they are going to discuss a number of issues.
"We're going to discuss a number of issues affecting, impeding the reconciliation, the strengthening of the coalition. I cannot divulge the agenda of the meeting right now because of the procedure and protocol but generally the sense of it, the crust of the meeting would be to reconcile the coalition. You all know what the situation is today, a lot of crises among the coalition members and stakeholders and we need to resolve that in-house," she said.